P.S. 53's PTA 2018-2019 School Year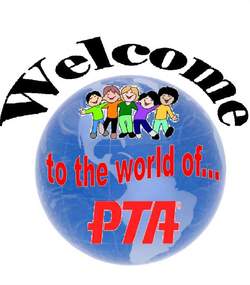 MAKING A DIFFERENCE ONE MEMBER AT A TIME!
We want to Thank All the Parents and Guardians in advance for their continued support towards our school P.S. 53.

The purpose of the PTA is to support the faculty, staff, parents and most especially our students here at P.S. 53. Over the years, the PTA has become one of the strongest voices in the educational process that directly supports our children and school. In the past, our efforts have helped bring in, renovations to the auditorium, beautification of the school gardens, educational materials, computer equipment, copy machines and maintenance…the list goes on and on.
We look forward to meeting you and working together to make the 2018-2019 year a terrific one for the entire P.S. 53 family.
PS 53 News Corner
What's Happening...
Parents of PS 53 we are always looking for new and old faces to help out and volunteer, we have new and exciting things to come for this year.
Dates and Events 2018-2019
***2018-2019 DATES***
Spring Fair Vendor and Plant Sale Thursday 5/9 6:00pm- 8:00 pm
Friday 5/10 throughout the school day
PTA meeting 05/30/2019 7:00 pm
All are welcome
Info Fundraiser(s)
SHOPAROO
Completely hassle-free fundraiser called Shoparoo to earn money for PS 53 Bay Terrace (The Barbara Esselborn School) and would love for you to join us. Shoparoo is a free mobile app that lets you earn cash donations for any school you choose, just by taking pictures of your shopping receipts. It's that easy and just takes a few seconds. Plus, if you use this referral code, we'll both earn extra donations for your first qualifying receipt:
slih8617
BOX TOPS 4 EDUCATION
We are starting our annual Box Tops 4 Education Contest. The easiest way to send them in is by taping 25 box tops on a sheet of paper with your child's name and class on the sheet. For more information please go to www.boxtops4education.com.If you cannot tape them to a sheet, you can send them in a sealed envelope or baggie (labeled Box Tops/PTA) along with your child's name and class.
As always, thank you for your continued support to our school.
2018-2019 PTA Officers
Please be advised of all the updated e-mails for all PTA members:
You may contact the school office to leave a message for a PTA member as well.
CO-Presidents: Laura Sannicandro and Jennifer Marchesona
CO-1st VP's: Nicole Lawless and Cindy Casiano
2nd VP:

Jessica DeLorenzo
(5th Grade Activities)
Treasurer: Wendy Ramos
Recording Secretary: Maria Ferrigno
Corresponding Secretary: Nicole Panepinto